Psychomotor paths and soft furnishings
Soft furnishing for Nurseries and Preschool
Our soft furnishing proposals facilitate and encourage children aged 0 to 6 years to develop social and sensorimotor skills by means of a system of soft materials that can be mixed and matched in an extremely versatile way, and are designed to help youngsters become familiar with both themselves and the surrounding space. The surfaces are pleasant to touch, brightly colored, easy to keep clean, PVC-free, fire resistant Class 1IM and are nice to handle. The elements and structures feature a high degree of grip on the floor and they are designed to be safely arranged in vertical and horizontal combinations. These are large and soft recreations of the original small wooden cubes invented by Maria Montessori. The exercise in intuitive understanding of algebraic formulas has evolved with different gestures and larger dimensions, but is always in the form of a game. Each element can be used also for constructions or for seating.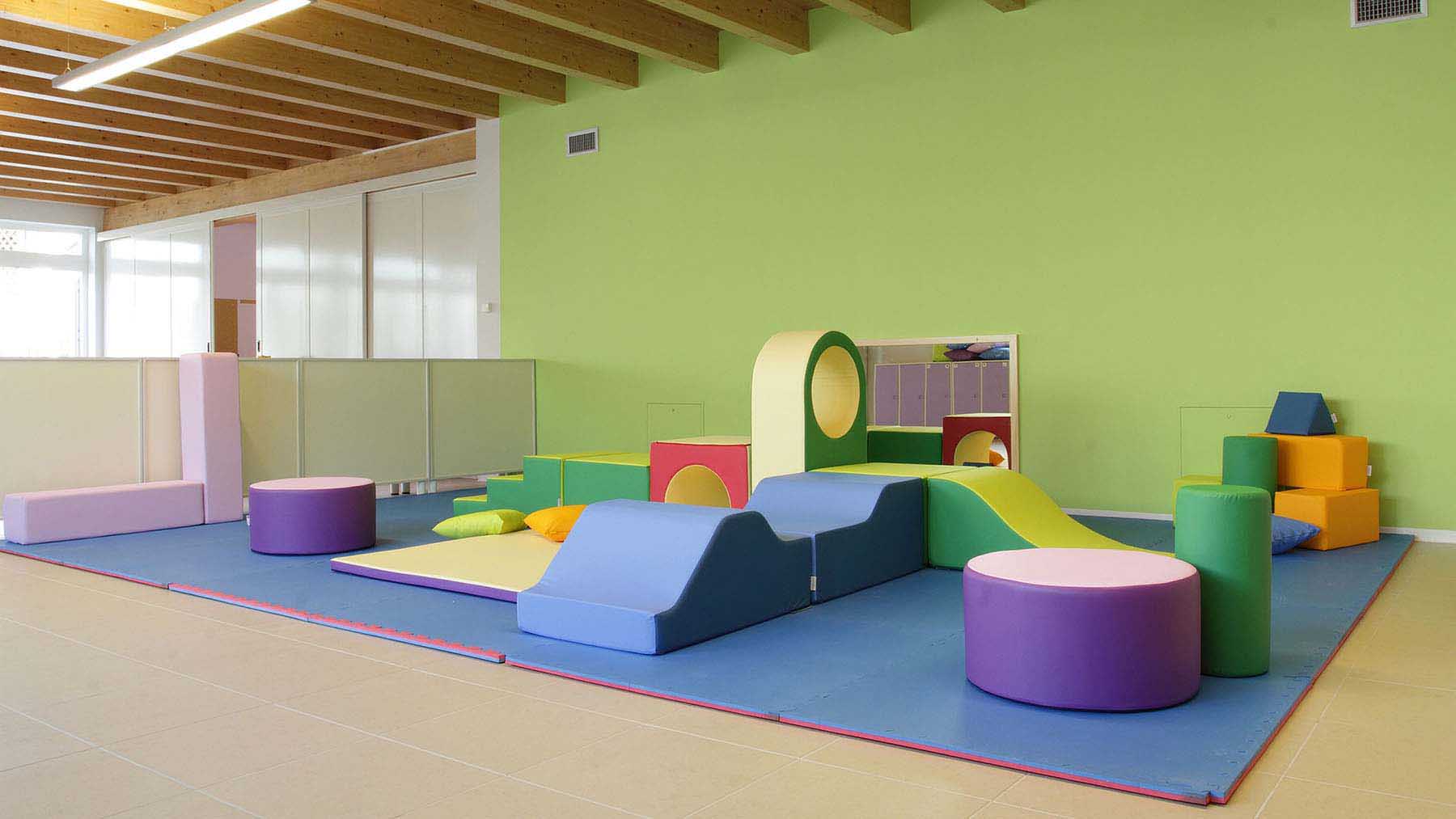 Children want to explore the world, become familiar with it and acquire experience by means of their sensorimotor filters. The child's body is the principal means through which he learns as it intercepts the physical aspects of his interactions through his need to explore and be the center of attention. The sensory layouts of the SMIF line give children the chance to test their skills and the efficacy of their actions. They are created by a geometric organization of the available space which develops in a linear way and establishes boundaries that create play areas.
The structures are multidimensional and multidirectional constructions often arranged in central positions that allow the children to experiment with a variety of motor and sensory experiences and that can be used to create imaginative settings of symbolic meaning. They encourage the child to experiment with his motor skills, with balancing or unbalancing, different postures and the unusual movements required by the geometric structures he uses.