Panels for displaying and blackboards for communicating
The school entrance is a place that welcomes and communicates. Panels for displays and information, informal seating and a reception desk that welcomes students, teachers, families and school guests.
Panels with metal frame on feet or castors. Available plain, with holes or slots, made of cork, whiteboard in black or white finish, magnetic, acoustic sound absorbing in a wide choice of colours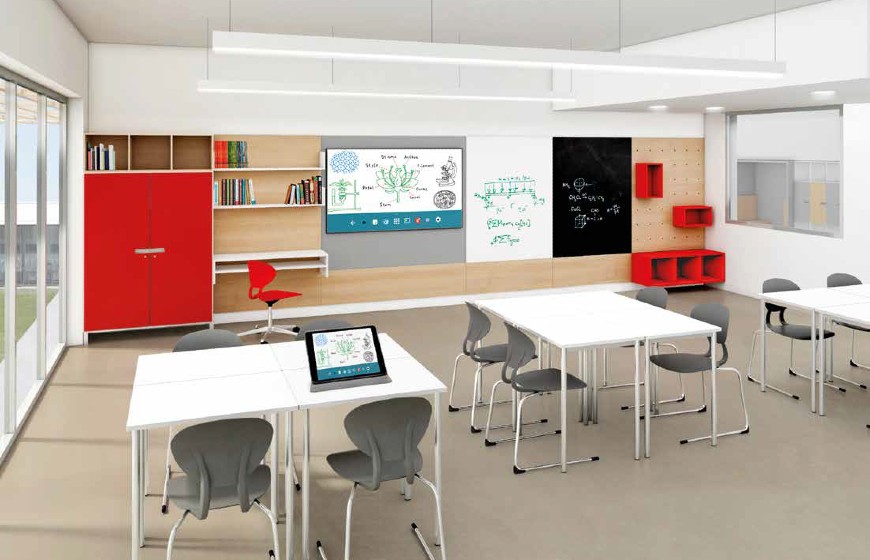 Panels, screens, study corners for displaying, studying, working
Panels for exhibiting and screening, modular tables with open cabinets. Objects that transform corners of the school into informal, open workspace.
Presentation lectures, lessons and talks
The classroom is a space that communicates. The old slate blackboards have transformed into wall units and multimedia walls. Screens, panels, writing boards create a mosaic that helps interaction amongst students and between students and teachers.