Desks
GAM DESK: A NEW CLASSROOM FOR A NEW TEACHING APPROACH
FLEXIBLE CLASSROOM WITH DESK FOR GAM SCHOOL
The layout of the new school classroom is not permanent. Student desks and modular storage units can be moved in different positions at different times, depending on the activity: front-facing teaching, team work, meeting and debating. Using the same furniture units, the disposition can be changed multiple times during the school year.
During team activities students help each other and share responsibility for the work assigned by the teacher. The "cooperative learning" and "school without bags" education approaches promote teaching and learning methods that abandon the front-teaching layout.
Curved tables and storage units and trapezium-shaped tables are used to form open or closed islands, ideal for team work. Desk and chairs, available in multiple models, colours and finishes, can suit all types of projects and functionalities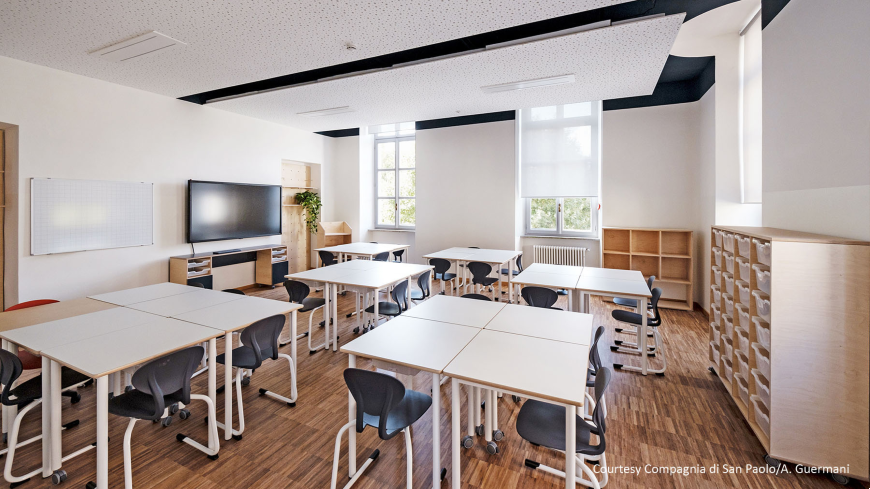 TABLES WITH CABLING AND IT EQUIPMENT SOLUTIONS
Tables with cabling solutions, available in different sizes and shapes, specifically designed to meet the requirements of IT labs and libraries.